Some definitions and numbers.
* Resilience

= The capacity to recover quickly from difficulties

* Storm

= Significant atmospheric disturbances on land or sea

* Coastline

= The land along the coast
Metropolitan France is composed of 5,500 km coastlines, which represents 6% of the territory and where 12% of the population lives.
Study of the PPRL.
(translation: Coastal Risk Prevention Plan)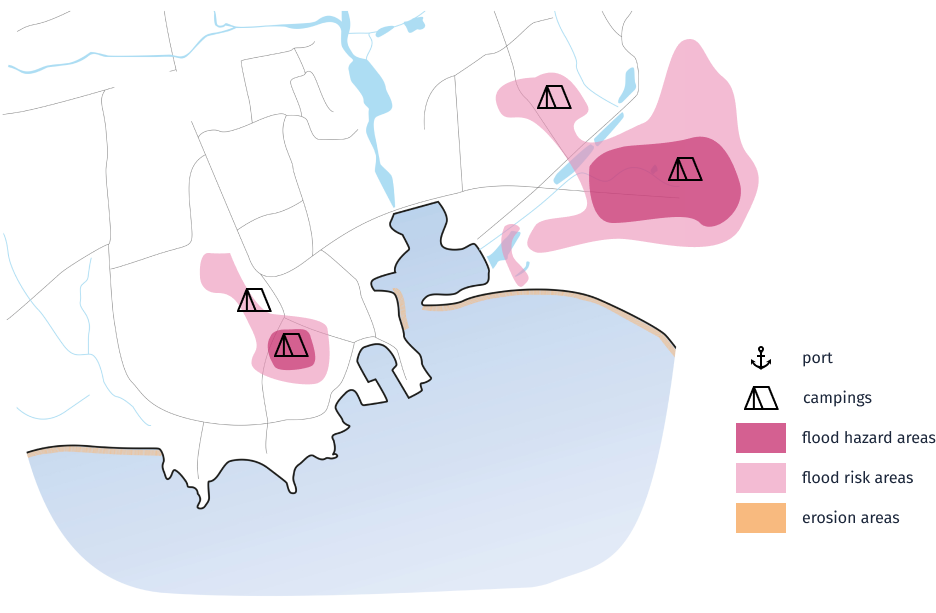 Interviews with users.
"Walking on the coastline calms me down, so I go there even if there is a strong gale."
Camille. Casual tourist
"The terms of Beaufort scale aren't nuanced enough."
Sandrine. Permanent resident and waitress at Le Bistrot du Port
"We are used to strong gales!"
Alexandre. Permanent resident and employee of the nautical center
"When there is wind, we just bring our outdoor furniture back home."
Nicole. Seasonal inhabitant
"It's spectacular! I love seeing it."
Geneviève. Seasonal inhabitant
"I have issues visualizing the speeds of Beaufort scale."
Matthieu. Casual tourist